These amazing clients were looking to down grade from their large home and enjoy the comfort and simplicity of this cozy saltbox-style loft home in true Newfoundland style. It was important to them to have a traditional painted wood plank ceiling and because they used finger-jointed pine, they were able to paint the ceiling without having to worry about knots bleeding through over time. This lovely vault was completed with custom made T&G (tongue & groove) and was specifically installed with gaps between boards to create an ol' fashioned look.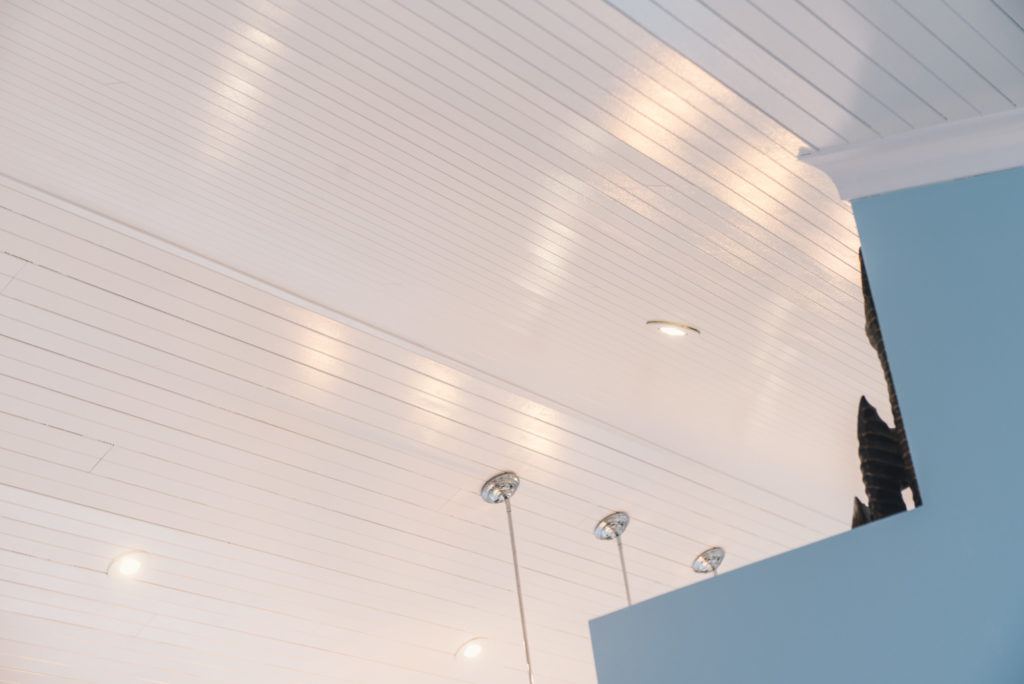 The cabinets were finished in white-white and the chrome handles and pulls ties together perfectly with the pendant light, faucet and stainless steel appliances. Their kitchen was designed and built to entertain and function for everyday cooking. The island over hang allows for seating which reflects a large window over looking the bay for the optimal ocean views and completes the open concept style by inviting the outside in.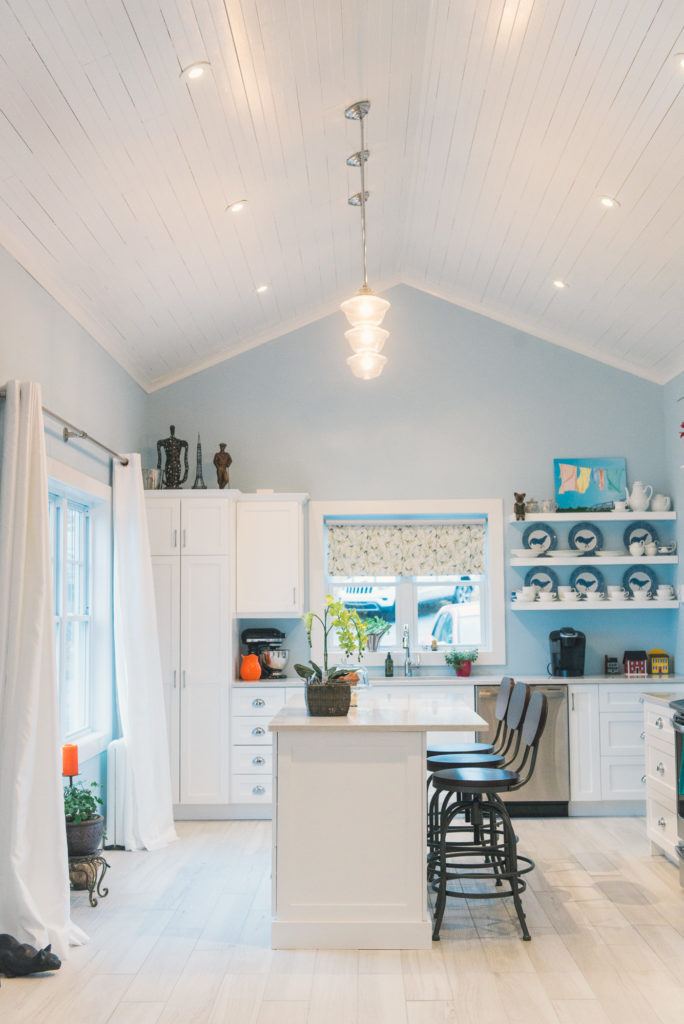 The crisp white cabinets were made complete with Zodiac solid surface countertops in London Sky, creating a durable and professional work surface.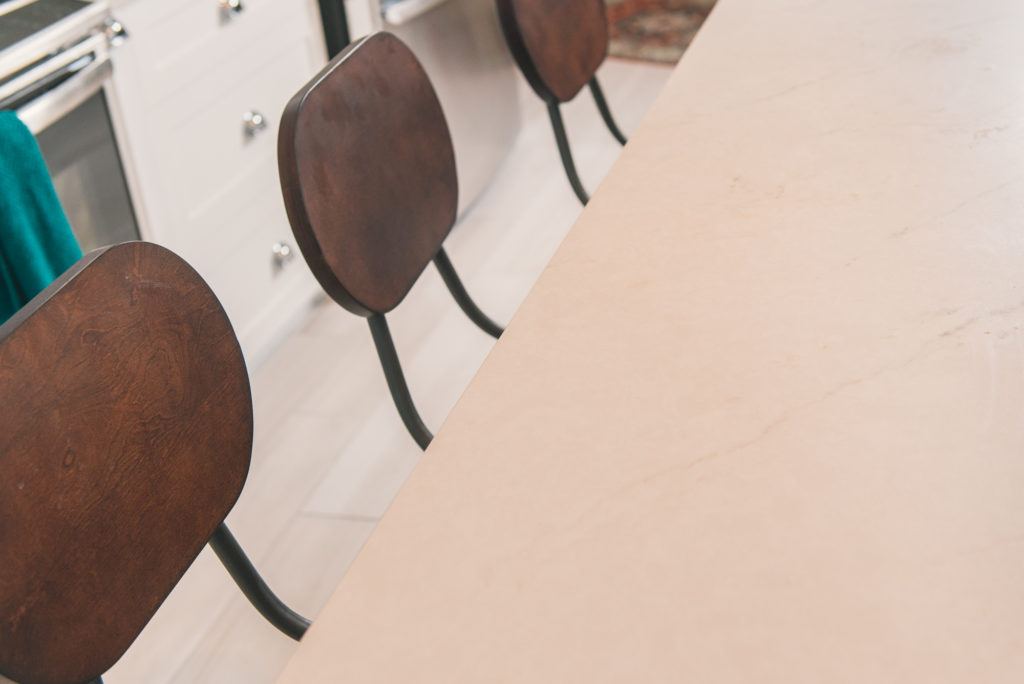 Our custom made floating shelves prove to be the ideal space to display some favourite dishware and colourful artwork.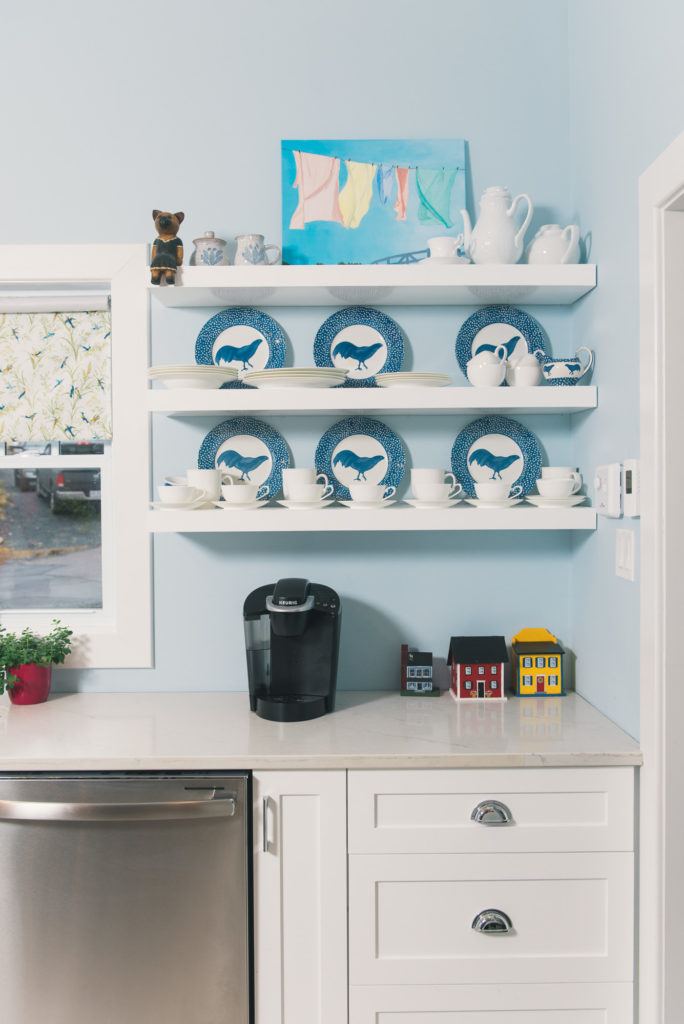 The custom designed and built vanity completes the large bathroom with its functional open shelf and detailed turned legs. Our plain window casing, #211B, and baseboard, #111B,  are also on perfect display throughout the home as shown here in the bathroom.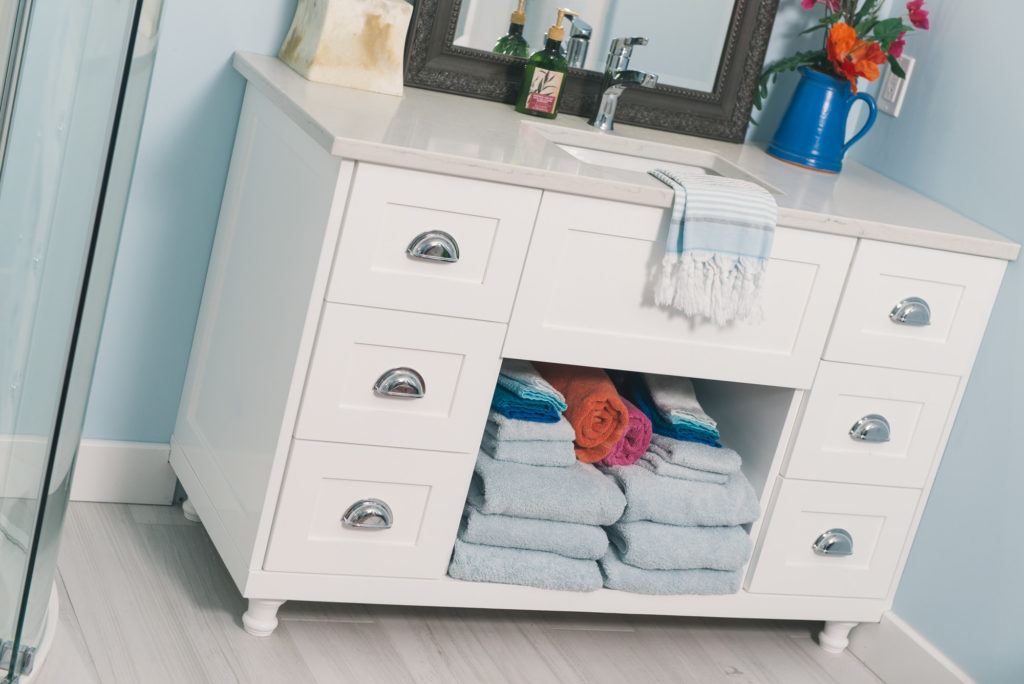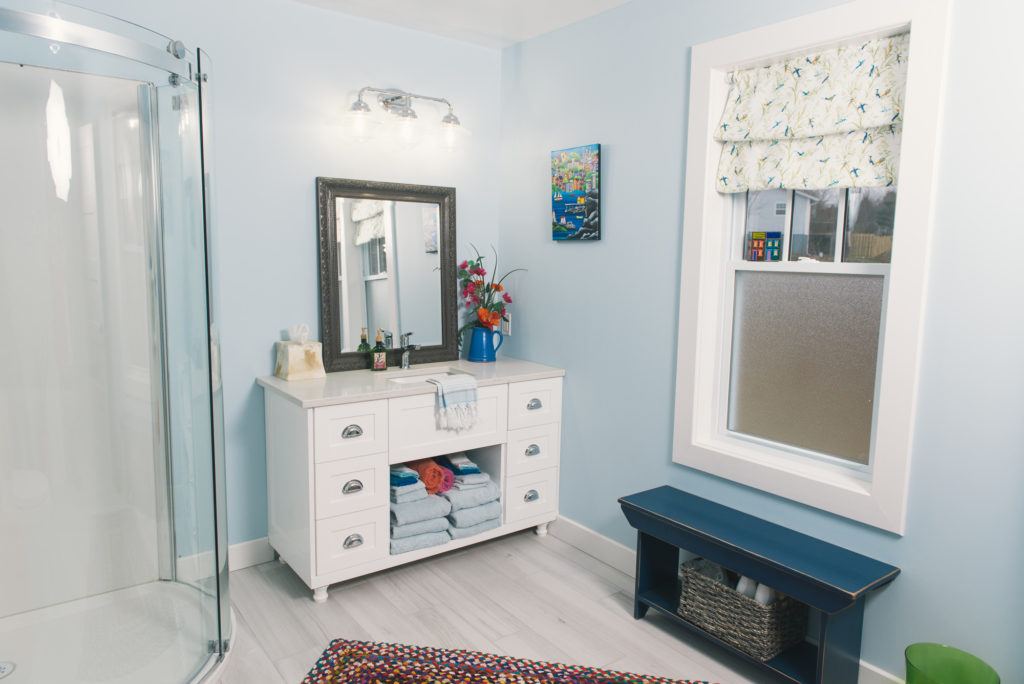 Finally, the only door in the home, was chosen as a 5 panel – solid shaker door which matches the traditional style of the home to an absolute "T".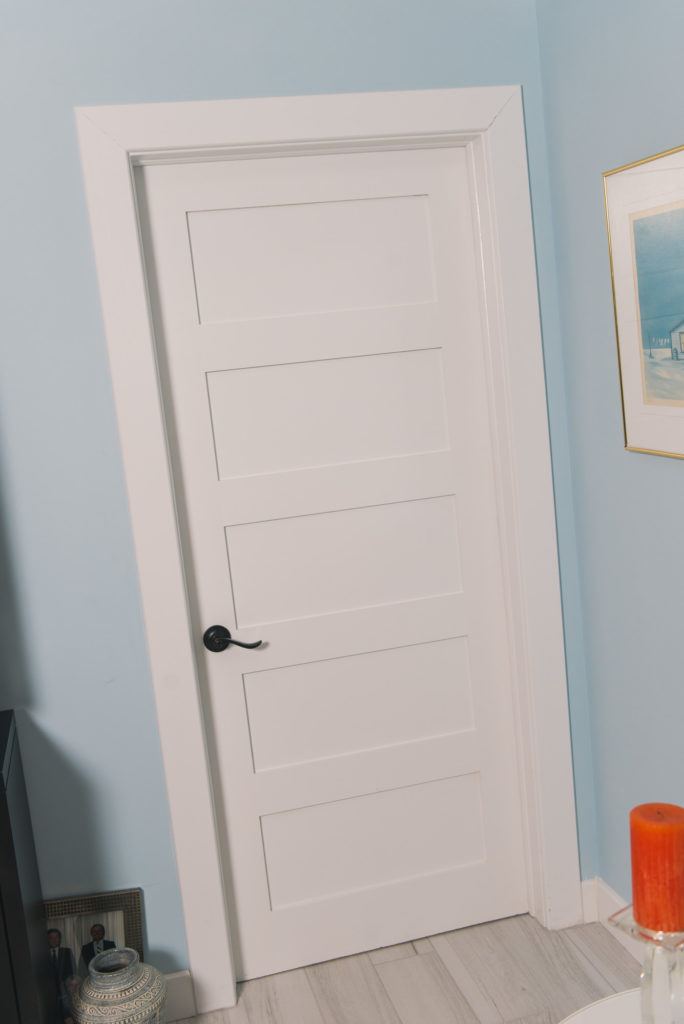 Another happy client who is sending friends and family our way.