From the floors to the ceilings, this beautiful home featured many of our Distinctive family of products.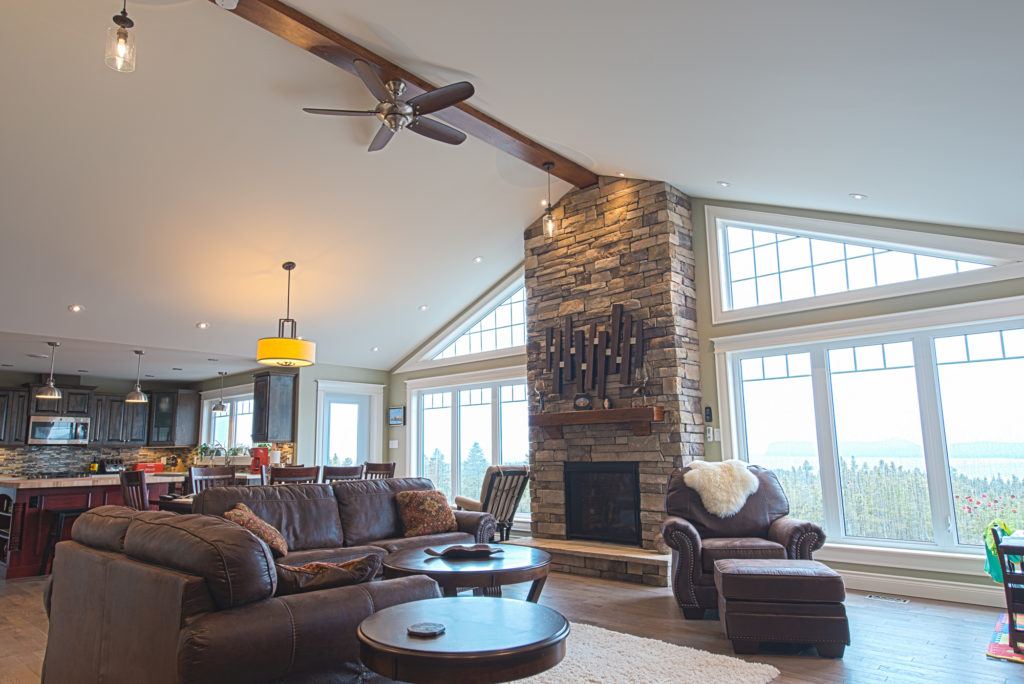 This home has our wire-brushed Stone Red Oak Flooring from Mercier's Design+ Series installed in every room. This incredible floor is a classic hardwood choice which adds a soothing warmth to the home. The brown-grey tone of the Stone finish is a beautiful medium tone that matches almost any colour decor and wall colour.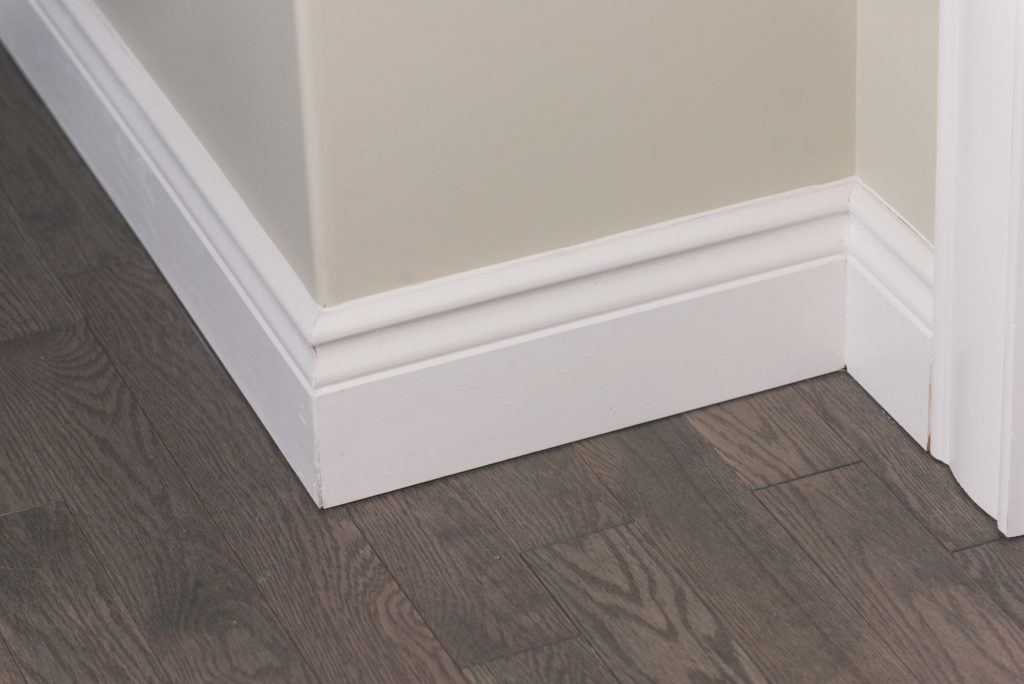 The trim throughout this space have been chosen by the client with simple curves and details. The baseboard is our 113A 5 1/2″ high moulding, the window and door casing is our 209B 4″ wide casing, the doors and windows have been finished with 3504-209B headers, and finally the Crown is a simple 4 1/2″ cove moulding.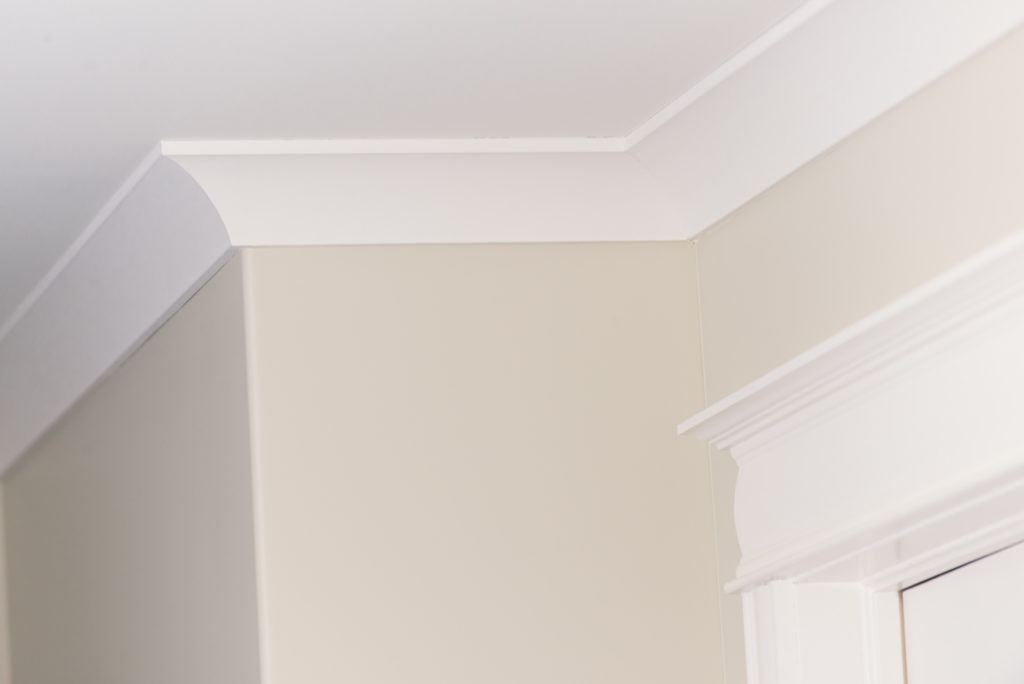 You'll find our ever-popular 5-panel Conmore interior door throughout this home. The simplicity of these doors gives this home a warm craftsman feel.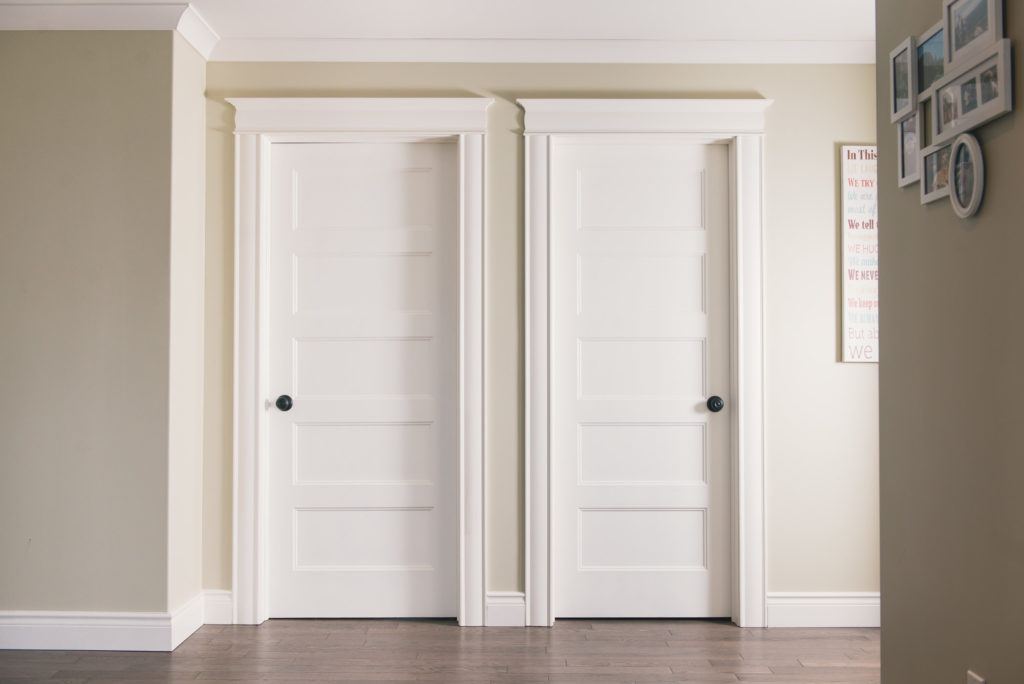 The client requested a pop of colour in their kitchen while also wanting to capture the natural rustic look of the wood throughout the home. We designed and built a custom island in oak finished in a stunning red stain. The natural grains and colours of the solid birch butcher's block on the island does a great job of toning down this bright piece; bringing it together with this rest of this space. The remaining cabinets have been made from solid birch and have been stained in Peppercorn, a beautiful brown-grey colour. The combination is absolutely stunning and adds the perfect rustic charm to this home.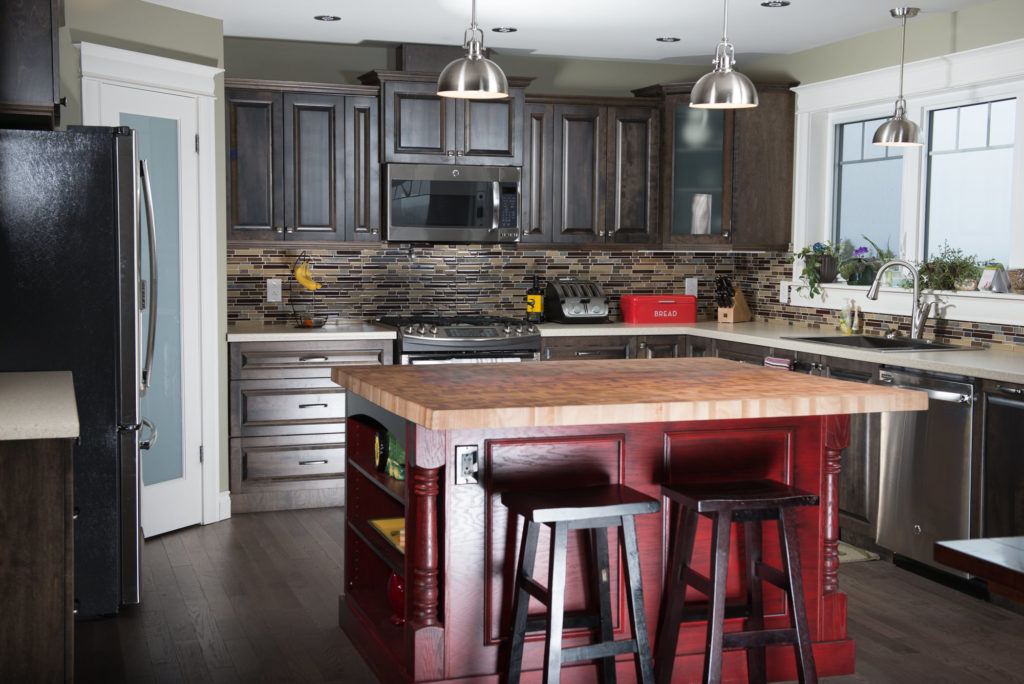 Looking way up into the vaulted ceiling of the great room, you'll find a wooden beam showcased. This is another piece from our Distinctive family which we custom built and designed for this exact space. The wood of the beam ties nicely with the country character of this space.